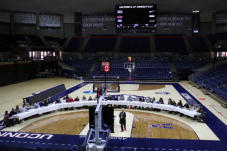 957 Farmington Avenue | West Hartford Connecticut 06107 | 860.561.9827
Copyright



Scott Resource Group 2023. All rights reserved.
Scott Resource Group is an independent consulting, research and
diagnostic analytics firm that provides professional services to
employers engaged in attracting and hiring university talent.

Employers commission SRG to analyze
and provide targeted solutions on a
wide range of university recruitment
and new hire retention challenges.
SRG builds customized research
tools to deep-dive specific client
issues, and delivers report outs
that combine actionable metrics
with qualitative data.
Granular data analytics power the
suite of SRG's IronHorse dashboard
tools that provide employers with a
targeted, student-driven
assessment of their campus image,
programs and process execution.
Scott Resource Group brings a clear-eyed practitioner's headset and deep historical perspective to client engagement,
leveraging unparalleled first-hand experience to provide candidate-centric strategic direction-setting.